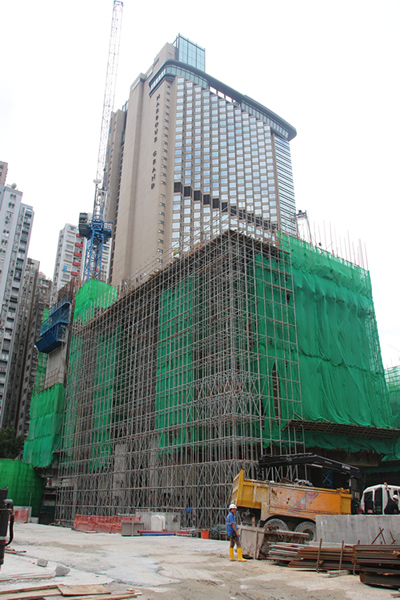 About Us
Genuine Treasure Access and Scaffolding Limited ("Genuine Treasure") is engaged in rental and sales of scaffolding equipment as well as contractor of scaffolding and falsework supporting system.
Since 2003, Genuine Treasure has been providing a extensive range of scaffolding engineering services including project planning, design, technical consultation, site survey, quotation, method statement, and risk assessment, as well as provision of risk assessment F5 certificate.
Based on our strong and comprehensive inventory supplies, best-in-class material design, quality and reliability, Genuine Treasure's products and services have been well recognized by various major contractors. Our materials have been extensively used in high-rise buildings, viaducts, bridges, tunnels, interior decoration works and aerial work platforms.
We are dedicated to offer the excellent products and services experience for our customers, and to provide construction solutions in a green, cost-effective, and safe way. With integrity and sincerity as our core values, we have accumulated professionally value-added experiences from numerous past track records with the local contractors. As one of the major scaffold suppliers in Hong Kong, we are able to further strengthen our service quality and the prosperous of scaffolding industry.